Best Facebook Cover Photo Design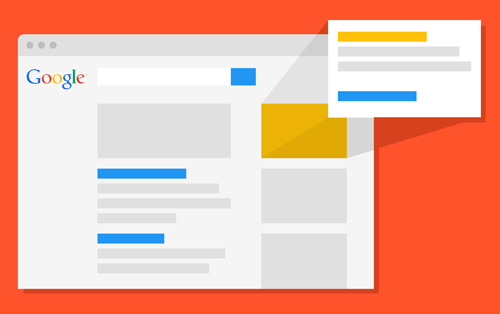 Our designers are an influential know-how who are fully able to create much customized Facebook cover photo along with banner ad design those are exceptional in the world of Facebook Cover. They can generate an integrated looking for any Facebook cover photo including profile picture. They can work for zoomed background with good composition. Ridiculously amazing Facebook Covers are produced that are eye catching layout including fantastic fonts and colors suited in any environment. In fact, the cover design looks fresh and really amazing whether it is for business purpose or personal page.
All in One Service Facebook Cover Photo Design
Your Facebook cover photo banner design, like every element of social network is a form of manifestation. Just pick up your personality, deep feelings and thoughts including photo's.
Why Cover Photo Design?
We use stock library of millions of graphics, photographs and illustrations. We have hundreds of several types of fonts. We use unique type of images of background of extra flair. Simply to say, we have a vast range of layouts in the world of Internet.
Consider it as perfect and don't worry for image dimensions
Among all of the social networks such as Facebook, Pinterest or Twitter, it is hard to keep patch with the perfect dimensions of images for every network. We have removed the problem using pre-formatted optimum size for them all. It means any Facebook Cover Photo Design will be looking the best with no tricky formatting.
Strong helping hands to reach your Target Consumers
Face Book Cover Banner guru gives you an opportunity to find out your clients. If you are a businessman of restaurant, gymnasium or spa beauty center or a regional attractive company or even a site of e-commerce, you can go to the targeting of locally leading customers. So it will not be wise wasting your money for customers out of your locality. Banner Guru will take the responsibility on behalf of you to effortlessly target within countries through Facebook. Also, you can expand your location whenever you like to do that to change the strategies of the business.
Tell your contact Information
Facebook Banner Design are seen anytime anywhere if you just open Facebook the largest social network in the world of Internet. Facebook photo banner are various kinds. Hundreds of designs are available in the market but the surprising quality is very rare. We would like to give you assurance about the best quality Facebook cover photo banner design. It will help you to identify yourself extraordinarily in the Facebook market. Remember previous of the day people use a lot of cover photos that are really very common but they are always looking for extraordinary design. We have deliberately courage to offer to fulfill the public demands. Our technologically developed QA team are fully engaged in developing highly praiseworthy Facebook cover photo designs. I am sure these will enhance your business if you have that type of sophisticated design. We create customized product that should carry dreamy environment but has really enjoyable and fruitful. Being a business magnet it will be easier to evaluate your business connection whenever you want.
The Banner Guru is Extraordinary in services
Top of the quality is our main thinking because we don't know how to compromise a little bit with the quality products. Our know-how is focused on providing the best quality Facebook cover photo banner design as well as other products. To keep up our random high-quality extraordinary services, all of us should maintain the track of excellent work circulation and everyone must go underneath the royal standard. We have a sharp view of eyes QA team that is really committed just for quality assurance. So any kind of below standard or any tiny mistake in work never can be on the rampage through our QA team. Because, we know how should give value to the honorable clients.
Updating is one of the characteristics of our designs
Regularly something is added to our store of designs, the new and the best. Our expert team always is engaged to upgrading designs through their brilliant knowledge in respective fields.
Faster our service is our satisfaction
We have emergency services for Facebook Cover Photo and banner ad design. Just after getting any requirement we don't miss the exact time that makes our customers' mental peace. We are rally extremely faster in our services. We cordially and seriously consider the emergency of our respectable clients. We try our level best to keep up our responsibility to make them happy. Delaying a few moments may cost hundreds of penny not only for our clients but also for us.  It is true our rewarding things are their valuable remarks about our service.
Our consciousness about Just Time delivering
Just time means just time. We are so concern that we never miss any targeted point of time. We believe very strongly that we have to survive in the marketplace of tight competition. We also believe "Time is money". IF we miss the targeted time we have to fall on money loss that is fully unexpected by us. On the other hand, our client will be dissatisfied if they are not given services at the proper time. We are very concern about the matter.
How big are Facebook Cover Photo and Facebook profile picture?
The cover photo of your pages: On the page of your computer you can see cover photo at 851 X 315 pixels in size on the other hand 315 X 640 pixels on the smartphones. To display on feature phones at least 399 X 150 pixels are needed. In fact, Facebook Profile Image can be displayed at 160 x 160 pixels but It is true at least 180 x 180 pixels is necessary to upload. Rectangular images may be cropped to fit in the square displaying area.
Verdict:
The design may you have but I would like to get the special. The special will help to improve your network including business. So, for the quality product don't hesitate to contact us or don't forget to have the chance to improve yourself by using a high quality of Facebook cover photo and banner ad design service.