Facebook Banner Ad Design - Attractive and Cost-Effective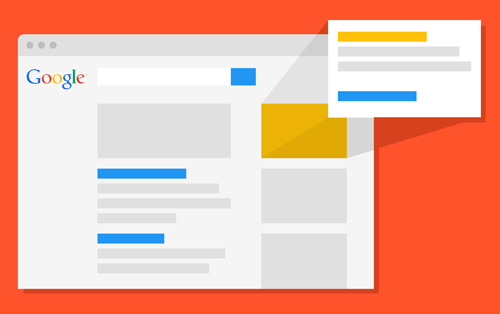 Facebook Banner Ad Design is a professional activity now a day because Facebook is a one of the most Prominent Social Medias in the world of Internet Network. In the world of banner design Banner Guru is making attractively banners designed for a plenty of Facebook users' profiles. Banner-Guru is the excellent company for all kind of Facebook Ads Banner Designs. Inside Banner-Guru, you will certainly have the different options for your Facebook banner ads design as per as your demands. Our experienced specialist team members who are in target with the exceptional banner ads options contribute to any kind of organizations.
Our Facebook Banner Ad Design Services
Banner-Guru is popular banner Design Company for the outstanding banners design to provide your company of brand just as much as special and business welcoming to others. Around the world Banner-guru is the most effective and successful Banner Design Company. We usually try to provide you exceptional services. We usually try to give the best services with quality in proper time. It indicates that to be a better consumer service. We are generally completely ready to meet new issues and challenges. Our skilled as well as dynamic team members always provide the specific banner solution as your requirements.
We are the best provider Facebook Banner Ad Design
The psychology of advertising informs us that how people react to the effects of colors, patterns and shapes. We have had an opportunity to completely research, apply and observe the flow of visitors resulting from our techniques and now we can happily say that our own techniques are proven to deliver results. So we are the best provider Facebook Banner Ad Design.
Why Your Businesses Need Facebook Banner Ad Design?
We have been designing Facebook banners and banner ads for your Businesses. More significantly, but we understand how to attain Facebook users, how to inform your scenario from a voice just gentle sufficient to be noticed, but certainly not obtrusive, and images that pop but never ever make you recoil. For many businesses, both large and small Banner Guru Ads Banner Design may be a vastly successful technique associated with user and marketing your own brand and definitely improve sale. So that contact us today.
Help you to reach all customers as their products demand
People worldwide visit Facebook to connect with friends, family and items that attention customers -including companies. Facebook banner ad design can help you market your business, and banner a place wherever customers can learn about your item and services. Customers may also look at items that you promote throughout News Feed - the particular continuously updating list of stories on Facebook advertising. There is the main key to get success in Facebook marketing through attractive banner.
We make it simple to maintain your Facebook profiles
Forget difficult image sizing - all of our banners are automatically organized to the correct dimensions for each system. With the most effective choice of banner layouts on the Facebook to select from, Banner Guru makes it simple to maintain your Facebook profiles looking fresh.
To reach your Local and Global Customers
The Facebook Ads banner design might like to assist you to tell your business story and help to reach your local customers. Thus Banner Guru has developed Your Business Story by Facebook Ads banner design. It's an easy technique for you to tell the world actually in business for. The Facebook Banner Guru is in the business of serving your business grow. Generate your business story by Facebook Ads Banner Design and share this with the world right now for reach local customer and worldwide customer. Banner Guru permits you to easily focus on countries within a local and range targeting for displaying your ads to nearby people in a specific range to your business.
Benefit of Facebook ad banner design
Facebook ads represent a great chance to reach a huge number of people wherever they spend lots of time. On July 2014, there are more than 1. 28 billion monthly active Facebook users globally. 802, 000, 000 login Facebook every day and spend, normally, 20 minutes per visit. Given the figures, the Facebook advertisements potential is large, for both getting new customers and having dropped ones back (retargeting). Furthermore, Facebook ads give a better chance to communicate your message as the advertisements utilize both image and text.
Cost-effective helpful banner ad design
On your requirement www.banner-guru.com is working on your banner. Our best banner ad design rate is so cheap. First of all we find out your necessity. You can get any banner of grabbing eyes including fancy animation which will not be the cause of provocation.  It is the wonderful product to be explored. It can help to build any life smooth and simple with full of enjoyment.
Our best service for your consideration
We have Expertise's who are always standby to serve their fantastic skillful years of experience and different kinds of creativity in Facebook ads banner design. Our experienced banner design team works 24/7/365 for a diversified timing-zone for making sure your accessibility into Internet from any distant corner of the world at any moment. We would not like to sacrifice in quality though clients are assured of competitive cheap price. Our service is to have your mental satisfaction.
Outstanding Experience
Banner-Guru.com is working with an extra-ordinary Outstanding Facebook Banner Ad Design where many experienced and well-known companies work at the same time. There are a large number of companies in the online entire world but we are the exclusive. We are separate from any others because of high quality works and also excellent relationship with our respected consumers. So that you can trust about our performs. We constantly provide you the best and the top class solution that is very significant to maintain in the competitive marketplace. Our first target is to provide the quality and timely delivery.
So if you want to get our extra-ordinary service, just knock us by making any call through Contact Us. In response to you as early as possible we are ready to help you an excellent and fantastic service with Facebook banner ad design.